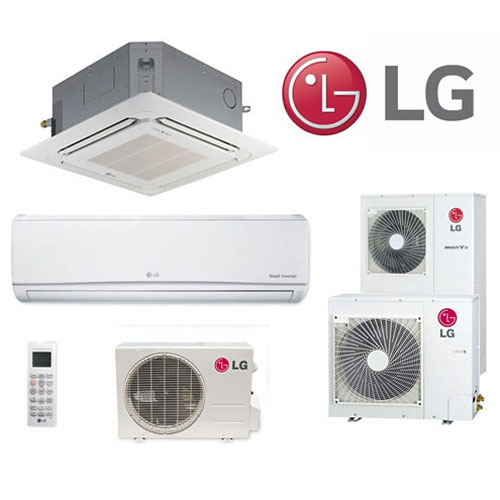 Duct-Free technology has been used for decades in other parts of the world. Duct-Free Split systems, also known as split, ductless, ductless mini split, or mini splits, were developed to provide efficient home comfort in homes where space and high energy costs were at a premium.
A duct-free split system is simply a reconfiguration of a conventional central air conditioner, consisting of an outdoor inverter-driven compressor, one or more indoor evaporator units, and a compact conduit for refrigerant piping and wiring. Instead of moving cooled or heated air through ductwork as central air conditioners do, duct-free indoor evaporator units are installed directed in each room or zone and are mounted on either the wall or in the ceiling. Because the indoor units deliver conditioned air directly into the room, the need for complicated ductwork is eliminated. And because each indoor unit has its own thermostat and remote controller, temperatures can be customized for each zone enabling you to individualized comfort you never thought possible in every room of your home.
Home Comfort Solutions by LG for residential and light commercial applications consist of three basic components: an energy efficient inverter-driven outdoor unit, a stylish and quiet indoor unit that delivers conditioned air to the room, and compact conduit for refrigerant lines and wiring that connects the units. This design allows for energy conservation by targeting only those areas that need cooling or heating, a cost-effective feature when only certain portions of a building or home are being used.
LG's single room and multi room air conditioning products offer stylish and energy-efficient solutions that let you enjoy every room in your home to the fullest. LG Home Comfort Solutions are available in a full range of capacities to perfectly match any size space, large or small. With our air conditioning products, you don't have to compromise style for comfort. With LG, it's all possible!  
LG Outdoor Duct Free Units
LG Indoor Duct Free Units